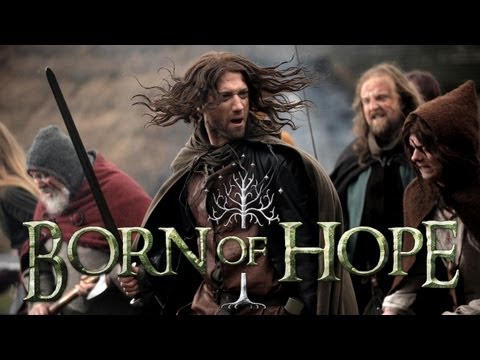 Title: Born of Hope
Country: United Kingdom
Released: 2009
Running time: 1:11:24
Director: Kate Madison
Producer: Kate Madison
Writer: Paula DiSante, Christopher Dane, Kate Madison, Matt Wood
Photo: Neill Phillips
Music: Jacob Shelby, Adam Langston, Rob Westwood
Cast: Christopher Dane, Beth Aynsley, Kate Madisonm, Danny George, Iain Marshall, Andrew McDonald, Philippa Hammond, Howard Corlett, Matt Kennard, Sam Kennard, Amani Johara, Luke Johnston, Robert Harvey, Jonah McLafferty, Lars Mattes, Ollie Goodchild, Richard Roberts, Lewis Penfold, Tom Quick, Raphael Edwards, Amylea Meiklejohn, Phoebe Chambers, Daniel Tyler-Smith, Robert Pearce, Soul Smallpage, Wallok
A scattered people, the descendants of storied sea kings of the ancient West, struggle to survive in a lonely wilderness as a dark force relentlessly bends its will toward their destruction. Yet amidst these valiant, desperate people, hope remains. A royal house endures unbroken from father to son. This hour long original drama is set in the time before the War of the Ring and tells the story of the Dúnedain, the Rangers of the North, before the return of the King. Inspired by only a couple of paragraphs written by Tolkien in the appendices of the Lord of the Rings we follow Arathorn and Gilraen, the parents of Aragorn, from their first meeting through a turbulent time in their people's history.
Download the soundtrack: www.bornofhope.com/Soundtrack.html



See the movie "Born of Hope"